Relaxing with the Ocean Shores Electric Boat Company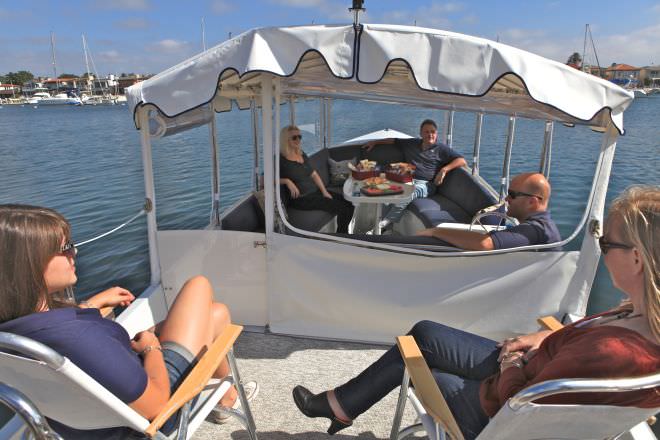 If you can drive a golf cart, you can pilot an Electric Boat.

Each electric boat has a motor that is very quite and, since they are electric, there are no exhaust or fuel fumes.
The boats are powered by a bank of marine batteries that are operational for up to ten hours.
Boating experience is not required – operation of these boats is similar to driving a golf cart. Instruction is given at the dock prior to departing on your relaxing journey, and a map of the waterways is furnished along with  practical advice.  We will of course be available to assist with docking when you return.